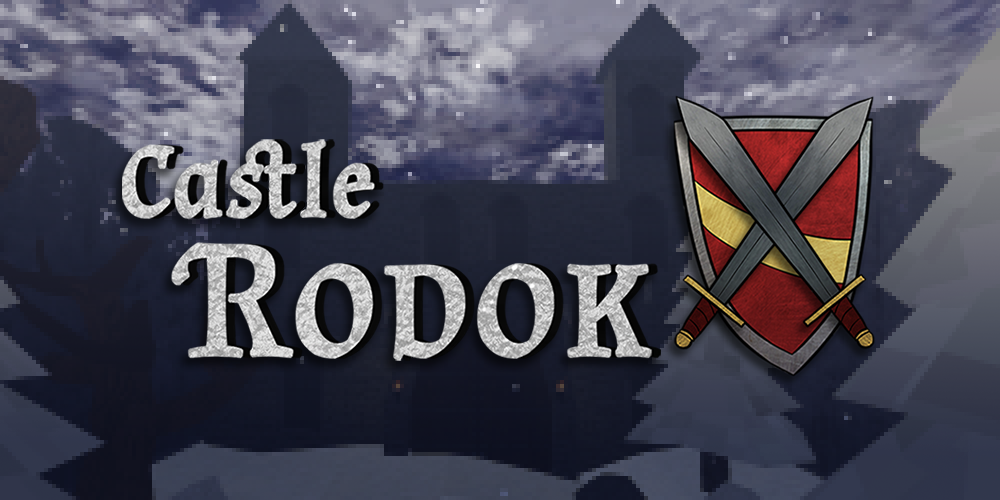 Castle Rodok
Castle Rodok final update!
---
Hello castle explorers! The last update of Castle Rodok is now here. Without further ado, changelogs:
2 new modules to each level. This should make the levels look a bit more diverse, and perhaps a bit more challenging too!
Toned down level sizes, so they're not as massive as before.
Compass, that shows you the direction you are looking at. Should help to navigate the more complicated dungeons. This compass doesn't show you the exit or anything like that, though!
Melee damage boosted for player
Enemies do tiny bit less damage now
Enemies can't be constantly knocked, it's now random. Prevents stunlock tactics.
Readable books! In castle levels, there are bookshelves where you can read books. There are also readable notes, but they're more rare.
Some of the books are collectible, and will be saved to a library menu, where you can read them any time you want.
Tweaked the responsiviness of controls, hopefully they work a bit better now.
Chests and potions have higher chance of appearing to the world.
Some minor bug fixes and tweaks
And like I said, this is the last update for Castle Rodok. (Unless someone finds a completely gamebreaking bug). I am starting a new project, and will devote my time fully on that. I hope Castle Rodok will keep you entertained until I have something new to show and play!
As always, join my Discord to stay updated: https://discord.gg/PZkYZRx
Have fun!

Files
Castle Rodok v1.1.zip
53 MB
Jul 03, 2019